Donation to Paralympic Committee
The Copper mill Sevojno, as a socially responsible company, continuously supports projects of importance for the development of local and wider communities. Athletes, members of the Paralympic team achieved excellent results in previous international competitions and returned home with a number of medals won.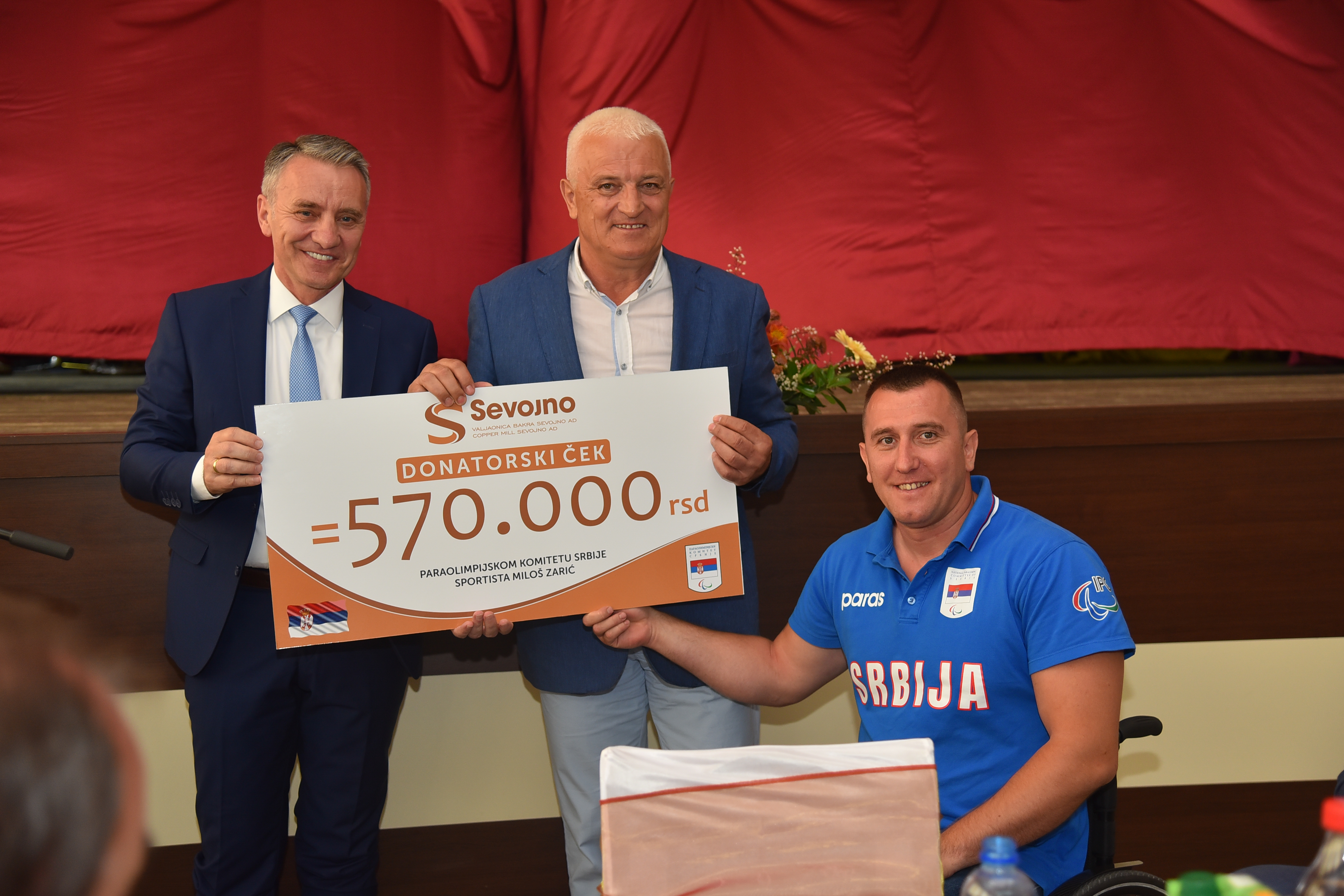 Milos Zarić, our celebrated paralympic athlete, received a donation of 570.000 dinars for the purchase of new racing trolleys to achieve the best results at the upcoming Paralympic Games in Tokyo 2020.
The donation of the Sevojno Copper Mill was handed by Mr. Desko Nikitović to President of the Paralympics Committee, Mr. Zoran Mićović and our paralympian Miloš Zarić.
Sevojno, 08.07.2019.